THIS IS A FAST USATF CERTIFIED 5K COURSE!
If you're like us, you love a fast, net downhill course. Nothing like starting your day off with a new personal record, and celebrating your accomplishment with a few cold ones!
Let's see how many PR's we can set in May!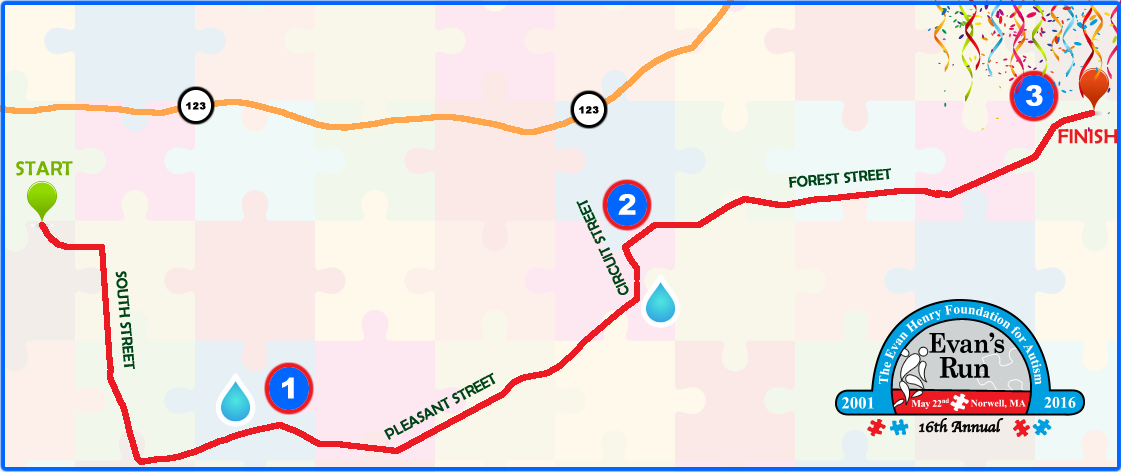 The race starts on the south side of the Norwell High School driveway.
Continue on the driveway for 0.17 miles, before taking a right on South St.
Take a left turn onto Pleasant Street, after 0.48 miles.
Continue on Pleasant St. for 1.23 Miles, and take a left on Circuit St.
Take a quick right onto Forest St. after about 0.11 miles
Continue on Forest St. for 1.12 miles until you reach the finish line.